The Importance of LED Lighting Over the Christmas Period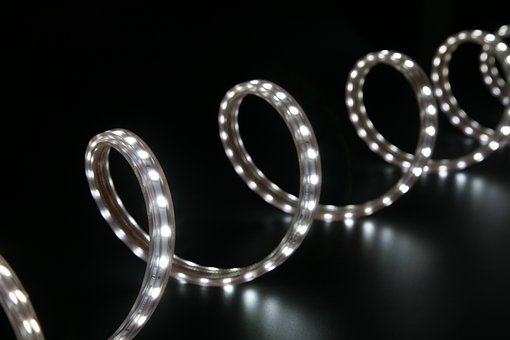 With the main focus of the festive season now over, it falls to businesses to try and make sure they close off the year on a high note. Higher sales, improved footfall in the store and customer satisfaction are all going to be top priorities. Making the experience an enjoyable one is something a challenging task, but it's also entirely possible thanks to LED lighting. We're going to be taking a look at how it can help your business over the next few weeks.
Better Lighting, Happier Customers
For people who own a shop and have customers come into it on a regular basis, the satisfaction of the people who do enter it is very much a priority. You want your customers to be comfortable coming into your shop because otherwise, they're not going to be inclined to make a purchase.
LED Lighting helps to prevent this problem by providing you with the kind of light levels you need to keep everyone happy. The trick is to have a solution which is not too bright, but at the same time not too dim. That happy medium is essential for business and is easily accessible when you factor in the usage of LED-based bulbs.
Cost-Effective Lighting Solutions
The personal finances of any organisation need to be kept to a minimum. We all want to make sure we're spending as little as possible when it comes to the festive period, just because there'll be less spending now than there was before Christmas.
LED's are helpful in this way because they are a cost-effective method of lighting up a large space. Think about all the benefits of LED's - a long lifespan, relatively inexpensive to acquire, adjustable light levels. These all help to give a financially sustainable lighting option to people, and ensure that any business can implement them.
Adjustable Light Levels
Let's be honest - it's getting dark in the evenings now, and even during the day, it's not exceptionally bright outside. This reduced level of lighting can impact upon the wellbeing of people, and thus will affect your sales. An LED light bulb has the option to customise all of the different options and choices when it comes to light levels. You can make your store as close to real daylight as you want, and it really does make all the difference when you're opening up your halls to customers.
These are just a few of the different kinds of benefits which you can gain from having a LED-based solution implemented into your store over the next few weeks. Starting the new year in the right way is crucial for making sure that your business continues to grow and flourish, and this is often only possible with the right kind of lighting solution in play. Naturally, it's good to remember how important lighting can be for you and your premises because it does make all the difference when it comes to entertaining customers and securing those extra sales.