Commercial LED Lighting - A Recap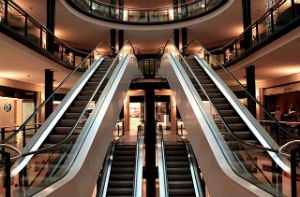 LED's are a fantastic resource, aren't they? They offer so much to the money-saving business and any commercial property, to be honest. However, we appreciate that there are going to be people who aren't familiar with commercial LED lighting. Perhaps you're new to the blog. If so, welcome!
Anyway, we thought that we would take a look at what we mean by commercial LED lighting, how it can help a business and why it is such a good idea for you. It gives us a chance to take stock and reflect on where we're going and might help you to reevaluate your lighting solution.
What is Commercial Lighting?
So, what actually is commercial lighting? How does it affect you? The term is given to any place which exists outside of the domestic world. Shops, offices, factories - these are all good examples. Commercial lighting therefore refers to providing a suitable lighting solution for these places to make sure that they have the best experience possible.
LED's - The Best Choice
So. Let's talk about LED's. What we've got here is a good lighting solution. It is elegant, easy to work with and doesn't prove to be a massive drain on finances. But why is this the case?
Well, there's a lot of reasons why the LED lighting solution is the best one. First of all, you've got to consider that when it comes to getting the most from your business, you have to try and keep costs down. Spending a lot of money on unecessary financial drains will only serve to make your enterprise less profitable. That's not something you want to deal with, so you go for the most cost effective solution possible. For many, that's LED's. Why? Because they're easy to work with. They don't cost as much, you can install them once, walk away and have 10 years of constant light in some instances. That's a lifespan you can't argue with.
Perhaps you're looking for a certain shade of light, to replicate what's outside. That's possible too. LED's come in a variety of different options. They have all that you could need in the way of hues and colours. So you can easily configure an LED solution to match your environment and make it more appealing for customers to come inside and browse your wares or services.
So as you can probably tell, there's a lot of benefits to working with an LED system. They're a powerful resource that will get the job done with ease, which makes then ideal for any business who wants to look after their building and make it as appealing as possible. With so many different combinations, options and lifespans abailable, there's no doubt that you can find a bulb set which works for you. There's no worry and no fuss, which gives you the time and money to focus on other pri