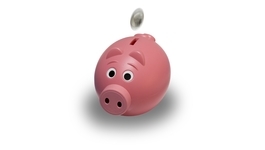 When you're trying to run a business, it can be incredibly stressful and time consuming to try and think of ways to save money. Business owners need to get creative in order to make sure that they are spending as little money as possible. To do this, a lot of people have chosen to work with LED's. There's a lot of benefits to using them in order to save money, even if people aren't aware of all of them. To try and help you, we're going to look at ways that you can save money using LED's.
Extended Lifespan Bulbs
The first way that you can save money with LED's is to make sure that you have selected the right ones for your needs. This involves choosing an LED with an extended lifespan. While it is true that even the most basic LED bulb will usually outlive a filament counterpart, there is a spectrum of bulbs. Each LED will last a lot longer when you invest in a higher quality bulb, which will in turn mean that you'll have a reduced cost overall for replacing them.
Reduced Waste Energy
One of the good things about LED bulbs is that they waste less energy than their counterparts of a filament nature. Bulbs in the past used to release certain amounts of energy in the form of heat or sound. This energy would be wasted and not usable, which would in turn require more power to run for longer. However, this is not the case with an LED bulb. What you will find is that the LED bulbs do not suffer from the same problems that normal bulbs do, and release barely anything in terms of heat or sound energy, which means they'll help you to save money.
Improved Worker Efficiency
Something else which should be noted is that an LED bulb is one which helps to cultivate a better working environment. The machine components of an LED system are often indifferent to light levels, but the human workers are not. Low levels of light will upset people and damage their ability to work properly. They may start to make mistakes and complain about headaches and a lack of light. This will damage their productivity and can cost you money. To both save money and make more of it, it's worth using an LED bulb to light up the workspace.
Overall, these are just a few of the ways that you can save money by using LED's. There's really a lot of benefits to using an LED, and it is obvious that you'll benefit from taking the time to invest in them. LED's have been designed to be better. They've been created to do everything that a normal bulb can do and then improve on it, which is what makes them such a valuable resource. People who take the time to purchase the right LED will find that there's a lot to gain from them and that the savings can and will roll in over time.