Bright Future Of Savings - LED's Pave The Way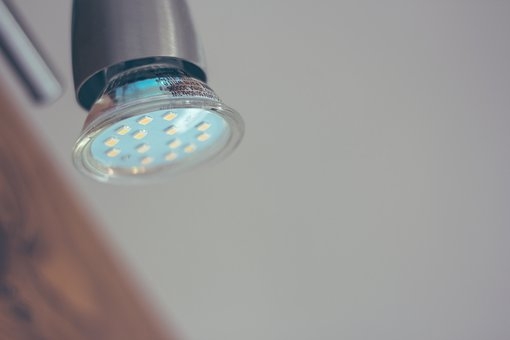 We all know that LED lights are the best way for people to save money on their lighting bill. However, it's not every day that we have some hard facts and figures at our disposal to back up the claim. This time, we've got some pretty good figures to talk about, so we're going to be looking at how the LED light can help you.

LED Savings - The Perks Of Using The Lights

LED bulbs are often highly sought after for offices and commercial properties because they're just so energy efficient, long lasting and all round incredible. However, there are some pretty great facts about LED's for you to process, so let's look into them now. Let's say for a minute that you had 10 x 50w bulbs. If you had them all running in your shop or commercial property for six hours every day, then the average cost to run the shop per year would be upwards of £160. However, by swapping out those bulbs for LED counterparts, you're looking at something which will cost closer to £50 when it comes to running for a year. That's over £100 in savings, and it doesn't stop there. When you consider that the average warehouse or premises will have more bulbs than that, you've got savings which could even approach thousands every year.

Another set of facts we can get from looking at the office environment. If an office has 100 ceiling panels used at 72w each, and they're on for 12 hours a day, then you're looking at a yearly running cost of around £2900 each year, looking at the average commercial rate. However, when you utilise LED lights for the ceiling panels, you get an average of around £1500 each year. This is a saving of almost 50%, which isn't something any financially conscious business will turn their noses up at. This is all thanks to the attributes of the LED bulb which we already know and love. The long lifespan and brighter capacity mean that this kind of bulb is one which will cut your light bills right down, and help you to rack up savings.

Overall, the LED bulbs which are becoming more and more commonplace now are proving to be the best possible way for people to be able to make huge savings on their electricity bills and lighting bills. People expect that they'll have to make a specific loss on running the company premises as part of the ordinary expenses. However, not as many companies realise that they can help to cut down these costs by making sure that they use the best possible bulbs for their lighting. LED's have proven time and time again that they're the best possible choice, with a lot of desirable attributes that make them a good choice. You obviously want to have as much saved in the way of money as you can, so it's well worth looking into LED bulbs as the way to ensure that this happens.